COVERS
We carry the following categories of Great Britain Covers and other occasional material: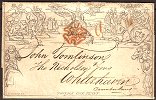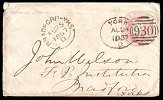 Postal History: Pre-stamp or Stampless covers, Mulreadies, Postal Stationery etc.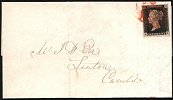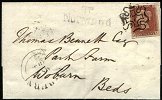 1840 1d Blacks and 1d Reds printed from 'Black' Plates


2d Blues - all issues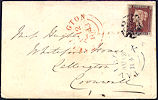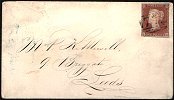 1d Red Imperf cancelled with Maltese Cross
1d Red Imperf cancelled with 1844 numerals, including Alphabet II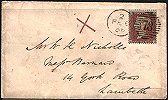 1d Red Perf 'stars', including Archer Perfs, Abnormals & Transitionals
(SG 16b,17/22,21,24,26,29-33,36,40-42, SG Spec.CE2, C1-C13)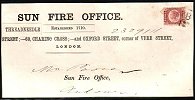 ½d Rose, 1d Red & and 1½d Lake-red 'Plate Numbers'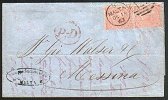 Great Britain Used Abroad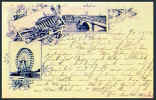 Miscellaneous later issues
home ¤ about ¤ contact ¤ stamps ¤ covers ¤ fairs ¤ ordering ¤ help
Copyright © 2003-2005 [Sturminster Stamps]. All rights reserved.
All information is subject to change without notice.
Web site design by the late Wayne Robbins.